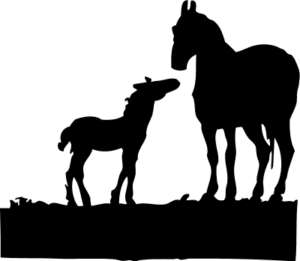 CRK Training Stable is the dream-come-true for owners Cheryl & Steve Kronsberg. Located in beautiful Yorba Linda, CA. CRK Training Stable is a state-of-the-art facility built in 1999. This facility was designed and built by the owners for safety, convenience, and year-round usability. Cheryl & Steve live on site and keep a close watch on the horses. Cheryl is a equestrian & business school graduate. She runs the day-to-day business including giving lessons and training horses. Cheryl has successfully trained horses and riders of all levels, from beginning riders and halter breaking foals to national level competitions. Steve works at the ranch and also as an airline technician. Together they have over 40 years of horse experience.
CRK Training Stable provides quality care for all the horses here. Horses are checked several times daily. Full farrier and veterinary services are available. To keep all our clients happy, exercise, training and riding lesson programs are also available. Our facility includes inside and outside stalls, a huge, lighted arena, round pen, wash rack, multiple grooming areas and tack rooms. CRK Training Stable is conveniently located in the city of Yorba Linda in North Orange County.
CRK Training Stable will provide you with quality care for your horse, excellent instruction for your riders of all levels, and a gentle but effective training program for your horses. Our riders have fun while progressing toward their personal goals. We also offer camp programs for children and adults, horse care classes, and shows on and off site. Come by and check out your next barn!
Cheryl & Steve Kronsberg
For Serious Horse Play- Come to CRK!