HORSE BOARDING, TRAINING & RIDING LESSONS IN YORBA LINDA
At the present time, boarding is offered only with a lesson or training program.  Simple board only is not available.
CRK Training Stable offers the following services and amenities included in your low board rate-
Our Large, Lighted Arena with Sand Footing gives you a wonderful place to ride anytime, day or night. The sand dries out so quickly we even ride after it rains!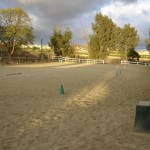 Our 50′ Lighted Round Pen is a great place to exercise your horse when you don't have time to ride.
The 6′ Welded Wire Dividers in all pipe stalls keep horses from hurting each other. It sure helps save on vet bills!
Our Hot & Cold water wash rack lets you bathe even on cool days or at night.
The Premium Alfalfa Hay we feed twice daily keeps your horse busy and is a more natural feed than pellets or cubes.
We clean our stalls every day to keep your horse healthier! We even clean on holidays!
Box Stalls With Rubber Mats, Premium Bedding and Outside Runs to keep your horse happy and healthy! Move your horse to the best stall in town.
We include bedding in all stalls so your horse will have a nice comfy bed to sleep on.
Our Huge, Private Tack Rooms will give you plenty of space for saddles, bridles and even a feed storage barrel!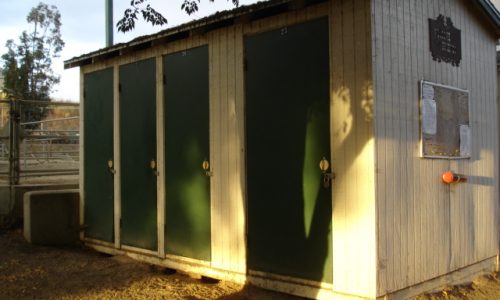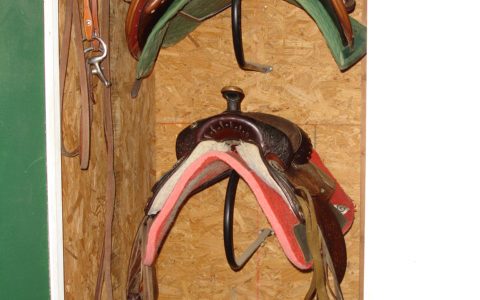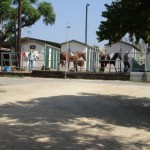 All Pipe Stalls fully covered so your horse stays clean and dry year round!
Owners and Staff live on site and check the horses several times each and every day. If a problem comes up, we catch it early and contact the owner. If you aren't able to come out to resolve the problem, we will do it for you!
Horse Boarding-  Monthly Rates
Box Stall with run-$475.00- Currently unavailable
12 X 24 Full covered pipe stall-$445.00
16 X 16 Full covered pipe stall-$430.00
Refundable Security Deposit-$450.00
Late Fees- 10% of fee, $10.00 min.
 Also available for an additional fee-
Riding Lessons- English & Western- Beginner to Advanced
Horse Training
Equine Transportation
Supplement Feeding
Grass Hay
Vacation Care
Turn-out or Exercise Service