Important September Dates~
Sept. 2- Labor Day- Lessons as usual
Sept. 7- Last day to Pre-Register for CHA Conference! Register Today!
Sept. 8- Western Dressage Clinic- No Lessons
Sept. 21 – CHA Region 10 Conference- No Lesson at CRK. Come ride at the conference!
Important October Dates~
Oct. 14- Columbus Day- Lessons as usual
Oct. 31- Halloween- Lessons as usual
Important November Dates~
Nov. 3- Daylight Savings time ends. Remember to "fall back!"
Nov. 11- Veterans Day- Lessons as usual
Nov. 28- Thanksgiving Day- No Lessons
No Lesson Days~
No lessons will be held on the following days. Your account will be credited. Please make a note of it. If you would prefer to reschedule your lesson, please call the office. Thank You!
Sept. 8- Western Dressage Clinic- No Lessons
Sept. 21 – CHA Conference-Register today!
Sept.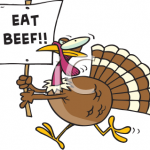 22- Due to the demands of the CHA conference lessons are cancelled today. Please call to reschedule your lesson.
Nov. 28- Thanksgiving
 

There's A New Girl In Town~
            After months and months of exhaustive searching a new horse has finally been purchased. Her name is AR Pretty Julena, aka "Maggie". She is an AQHA mare, 15 hands, sorrel with two white hind legs and a star, strip & snip. She has extensive training in Reining, Trail Obstacles and Western Dressage. Athena and Cheryl will begin working her into the lesson program later this month. As soon as she's ready, you may get the chance to ride her in your lesson! She loves carrots and attention, so be sure to stop by her stall and say "Hi" next time you are at the barn. Go to her page to learn more about Maggie- http://crktrainingstable.com/school-horses/ar-pretty-julena-maggie/
New Group Lesson~
            Now that the kids are going back to school it's time to shake up the lesson schedule a bit. The following new group lessons will begin in September. If you have been recommended to go into group lesson, pick one and sign up today! All group lesson riders must be capable of catching, tying, grooming, tacking, cooling out, un-tacking and putting their horse away without supervision.  Remember there will be no lessons on Sept. 21 due to conference. $180.00 per month. (Sept. $140.00). Call Cheryl to sign up today!
            Saturdays- 3:00-4:00pm- English or Western, Level 3+. Riders must be confident at walk, jog/trot, and canter/lope. During this class riders will learn to recognize leads and begin working over poles at trot and canter/lope.
            Saturdays- 4:00-5:00 pm. English or Western Level 2+. Riders must be confident at walk, sitting jog/trot and posting trot. During this class riders will begin working toward canter, side-pass, pivot, backing and become more confident at recognizing diagonals.
Goodbye~
          It is with great sadness that we must say goodbye to our good friend Trixie. Her owners busy schedule has lightened up and they have decided that It's time she came back home. We will miss her and are thankful that we had her here even if it was only for a short while. Trixie will be leaving us in late September, so be sure to enjoy your last few rides with her.
            Good luck Trixie on your next adventure. May your trails be long and happy!
Your Study Guides are Here!
            The new Study Guides will help you learn everything you need to know to pass your level tests. They are easily completed in one sitting. The answers can be found in the CHA Horsemanship Manuals. Once you have completed the study guide, you can check your answers in the CRK Office.
            To access the study guides, just go to the CRK web site- www.crktrainingstable.com and click on the tab labeled "Study Guides" You can then scroll down to the one you want. They are numbered. The first one- Level One, Lesson #1- is accessible to the general public. The successive ones are password protected. You must be a current CRK Training Stable client to receive the password. Passwords will be included with your statement and change monthly. If you don't get your password or forget it, please contact Cheryl. Happy Studying!
Vacation Credits~
          As spring and summer vacation time is upon us, please take note of the CRK Stable vacation policy. As soon as you know your vacation schedules, please contact us so we may give you the proper credit. That way, you won't lose your lesson spot as you are enjoying your time away from home.
  Cancellation & Vacation Policy
No Refunds, credits or discounts will be given for lessons cancelled by clients. Cancelled lessons must be rescheduledor forfeited.
            Cancelling & Rescheduling Lessons–  In the event that a rider is unable to attend a scheduled lesson, notice must be given at least twenty-four (24) hours prior to the start time of the lesson in order to reschedule it. Cancellation messages may be left on the office answering machine or emailed. You must contact us to reschedule your lesson. One reschedule is allowed per lesson. If you cancel your rescheduled lesson, you forfeit that lesson. No more than two replacement lesson days and times will be offered. If you decline both, you forfeit that lesson. You may reschedule only one lesson per month. The replacement lesson must be scheduled within 30 days of the cancelled lesson or the lesson will be forfeited. We will make every attempt to reschedule lessons, but do not guarantee that everyone's schedule can be accommodated.
            Vacation Credit- Students may take have 4 weeks of vacation credit annually. During the month of your vacation you will not be charged for the lessons missed. Lesson spaces will be held for students during vacation breaks. Vacation credits will not be granted over the phone. All vacation requests must be made by email or in writing at least 30 days in advance of the vacation. Thank you.
Quotable Quotes~          
          "I have an irrepressible desire to live till I can be assured that the world is a little better for my having lived in it." – Abraham Lincoln
          "Be who you are and say what you feel, because those who mind don't matter and those who matter don't mind." – Theodore Seuss Giesel
That's all folks!